Destin 32541 News
Younger buyers jumping into retirement real estate
Diana Olick , CNBC.com
Charlie Rocque knows a great real estate deal when he sees one — at one of the largest retirement communities in the nation, Century Village in Boca Raton, Fla.
"I bought an apartment that not long ago was valued at around $75,000, and I picked it up for $20,000," Rocque said. "The value comes in surroundings, it comes with the club house, it comes with the peace of mind that I have some place I know that if I need to go there I can go there."
Home values in the area have fallen over 50 percent from the height of the housing boom, according to Zillow.com. Now they are starting to rise again, and that has buyers of all ages flooding in, even into retirement communities.
Roque is 56 years old and works full-time.
"This is my little get away place. It's very quiet where I live; my particular apartment it's very quiet and I like that," Rocque said. read more >>
Extended "Debt Forgiven" Bill could help short sale sellers in 2013
WASHINGTON – April 2, 2012 – Under U.S. law, a homeowner with an underwater mortgage who goes through a short sale has part of his or her debt forgiven by a bank. The amount forgiven is legally considered income, as if the lender gave the owner a monetary gift by saying, "You no longer have to pay this."

As a gift, that money is income and taxable by the IRS when the homeowner fills out his yearly income taxes. However, a temporary law effective through Dec. 31, 2012, nixes that amount as homeowner income, making the debt forgiveness tax-free. A short sale in 2012, then, allows a homeowner to walk away free of debt. read more >>
Freddie Mac Eliminates Credit Score Requirements for Home Refinances
Freddie Mac decided recently to remove some of the requirements for its servicers in allowing homeowners with lower credit scores to refinance. This is a limited pool, but it's a step in the right direction as the mortgage giant begins to ease the burden on some of its borrowers.

The current category in question is only borrowers who currently have 20% equity in their homes. While this certainly doesn't apply to many homeowners, it's not a dead-end change. This is more likely the start of easing requirements in general. It's also not a start to carefree lending–it does not apply to purchases of homes. From Housing Wire: read more >>

U.S. house prices have fallen by nearly one-third in five years, and the nation's homeownership rate is dropping at the fastest rate since the Great Depression.

Two key measures now suggest it's an excellent time to buy a house as a long-term residence or an income property (but not necessarily for a quick flip). First, the nation's ratio of house prices to yearly rents is nearly restored to its pre-bubble average, suggesting the financial advantages of homeownership once again await buyers. Second, when ultra-low mortgage rates are taken into consideration, houses are the most affordable they've been in four decades of data.

Two mantras prevalent during the real estate bubble were that a house is the best investment you'll ever make and that a renter "throws money down the drain." Whether buying is a better financial deal than renting isn't a stagnant fact but a changing condition that depends on the relationship between prices and rents and the cost of financing, among other factors. read more >>
DESTIN MARKET SNAPSHOT AS OF OCTOBER 11, 2011

DESTIN SINGLE FAMILY HOMES SOLD:257 , TOTAL:$116,205,827
DESTIN CONDOS SOLD: 364, TOTAL:$113,104,407
DESTIN COMBINED RESIDENTIAL PROPERTIES SOLD:696 , TOTAL:$240,378,609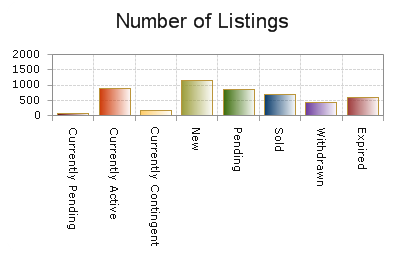 Statistics Summaries Report For Area: Destin FL32541

Category - Combined All Residential
Statistics for Entire MLS from 1/1/2011 - 10/11/2011

Total

Total List/Total Sold

Avg List

Avg Sold

Avg DOM

Median Price

%SP/LP

%SP/OLP

MARKET SNAPSHOT AS OF OCTOBER 11, 2011

Currently Pending

56

$23,355,845/ N/A

$417,068

N/A

217

$285,000

N/A

N/A

Currently Active

887

$609,677,788/ N/A

$687,348

N/A

379

$479,000

N/A

N/A

Currently Contingent

154

$46,979,066/ N/A

$305,058

N/A

185

$195,000

N/A

N/A

ON MARKET (1/1/2011 - 10/11/2011)

New (1/1/2011 - 10/11/2011)

1159

$590,681,050/ N/A

$509,647

N/A

90

$325,000

N/A

N/A

Pending (1/1/2011 - 10/11/2011)

841

$322,274,358/ N/A

$383,203

N/A

199

$239,800

N/A

N/A

OFF MARKET (1/1/2011 - 10/11/2011)

Sold

696

$273,649,648/$240,378,609

$393,174

$345,371

211

$239,000

88%

76%

Withdrawn

419

$262,785,072/ N/A

$627,172

N/A

383

$439,000

N/A

N/A

Expired

574

$376,514,819/ N/A

$655,949

N/A

380

$415,000

N/A

N/A
Sales of Destin FL homes increased more than 25% for the first quarter of 2010 when compared to the same time period last year. The increased demand is also exerting pressure on home values as the average sales price was $435,715 or 17% higher than last year. Other key statistics are listed in the table below.
| | | | |
| --- | --- | --- | --- |
| | Q1 2009 | Q1 2010 | % CHANGE |
| Homes Sold | 82 | 103 | 25.61% |
| Average Sold Price | $373,124 | $435,715 | 16.77% |
| Median Sold Price | $297,500 | $320,840 | 7.85% |
| Highest Sales Price | $1,300,000 | $2,700,000 | 107.69% |
| Lowest Sales Price | $114,900 | $105,000 | -8.62% |
The increase in sales came as the number of Destin FL homes for sale declined. In other words, homes in Destin are selling faster than new listings are coming on to the market. This trend is especially prevalent in the lower price ranges where inventory for Destin FL homes is almost below 6 months now. However, the luxury price ranges aren't fairing as well and inventory levels exceed 8 years for homes in Destin FL priced above $1M.
I field many calls each week from buyers looking for Destin FL homes that are bank owned (REO's) or short sales. While these can lead to great "deals" there are many Destin FL homes for sale from "normal" sellers. These sellers typically own their properties free and clear and are able to sell at today's market values. In fact over 61% of sales in the first quarter came from these sellers while Destin Foreclosures and Short Sales only accounted for 39% of the total market.
SUMMARY:
Buyers: Homes in the lower price ranges are selling faster than new homes are being listed. There are still some good deals available but time is running out. There are fewer homes available so you must be ready to move quickly and aggressively when you see something you like.
Buyers: Homes in the higher price ranges are stagnant. You have a great selection of quality, location, and size available to you right now. This won't last forever and the best homes will be bought first. You can negotiate aggressively on both price and terms being more aggressive as you go higher in price. The key is figuring out which seller's are motivated.
Sellers: If you are selling a home priced below $400k, make sure you are pricing within recent comparable sales. While the market has improved in your favor, conditions are still not strong enough for you to be overly aggressive.
Sellers: If you are selling a home in the upper price range, lower your price! The market is still extremely weak and you must be extremely aggressive to sell.