Aegean Condo Complex in Destin Florida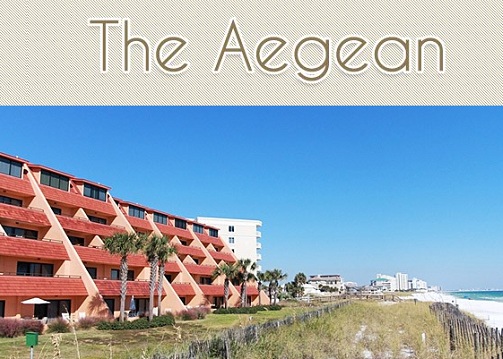 A conveniently located low-rise resort ideally located on the popular and exclusive Holiday Isle Community in Destin, Florida, The Aegean boasts spacious two and three bedroom units with tasteful interiors which include a fully equipped kitchen, laundry, cable TV, internet access and extra large balconies with beautiful panoramic views.

There are two tennis courts for sports enthusiasts, and a beautifully landscaped pool for relaxation. The popular pavilion and BBQ grills are located in the newly landscaped courtyard, which borders the property and the sugar-white sands of the Gulf of Mexico.

- Details: 520 GULF SHORE DR, #113, DESTIN, FL - $329,000
---
- Details: 520 GULF SHORE DR, #319, DESTIN, FL - $365,000
---
- Details: 520 GULF SHORE DR, #101, DESTIN, FL - $445,000
---
- Details: 520 GULF SHORE DR, #327, DESTIN, FL - $449,900
---
- Details: 520 GULF SHORE DR, #331, DESTIN, FL - $450,000
---
- Details: 520 GULF SHORE DR, #107, DESTIN, FL - $450,000